Scoop.it!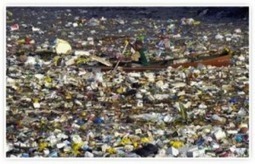 What motivates people to demand environmental change? Project Blue Hope promotes marine conservation, ocean literacy & social entrepreneurship.
Gordon McGlone's insight:
Society still sees nothing wrong with 'throwing things away'. In nature there is no 'away' and natural systems reuse materials and cycle energy through food chains and webs. Sustainable human ecology needs this thinking too and it is good to see eco construction being developed as a technique.